Hope Mill Theatre
Hope Mill Theatre is one of Manchester's newest and fastest-growing theatres. Based in Ancoats in an old cotton mill, Hope Mill Theatre functions as a theatre, cafe and event space. It has been described by it's owners as a 'factory of creativity'.
Client
Hope Mill Theatre

Category
Print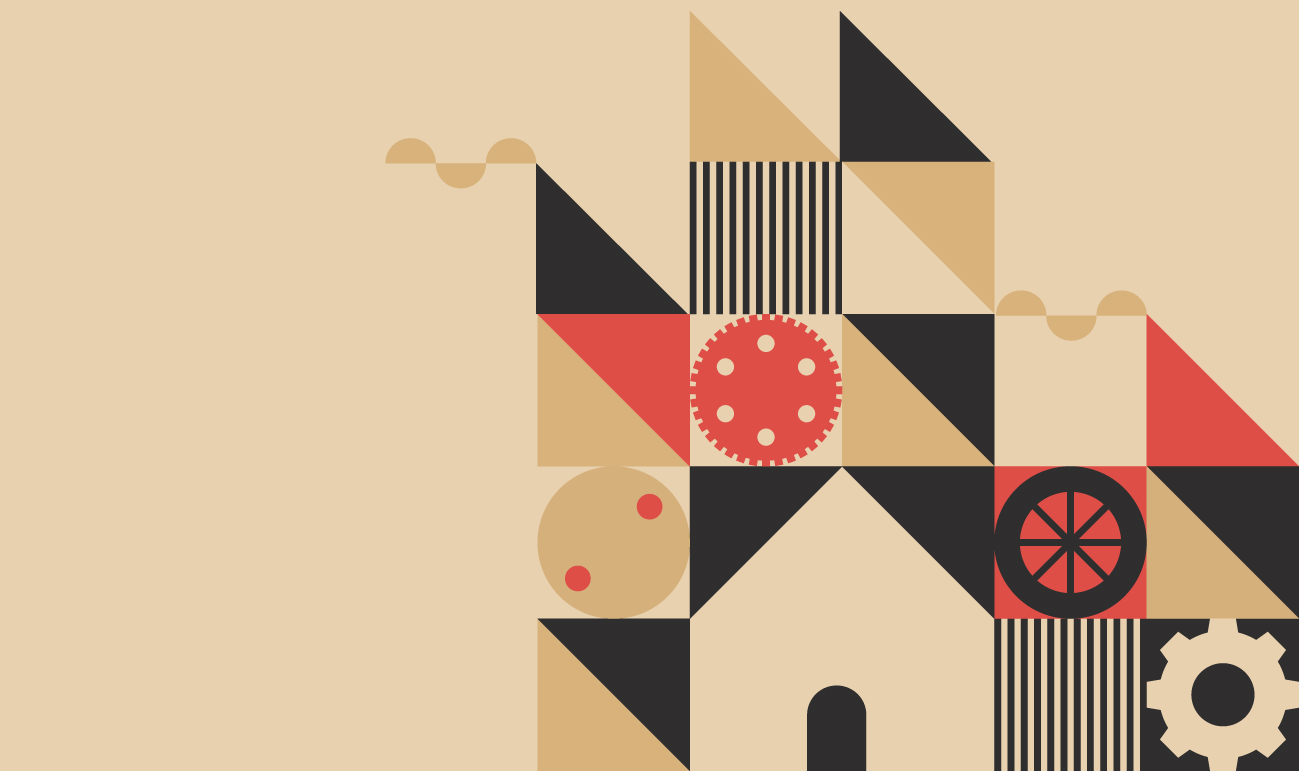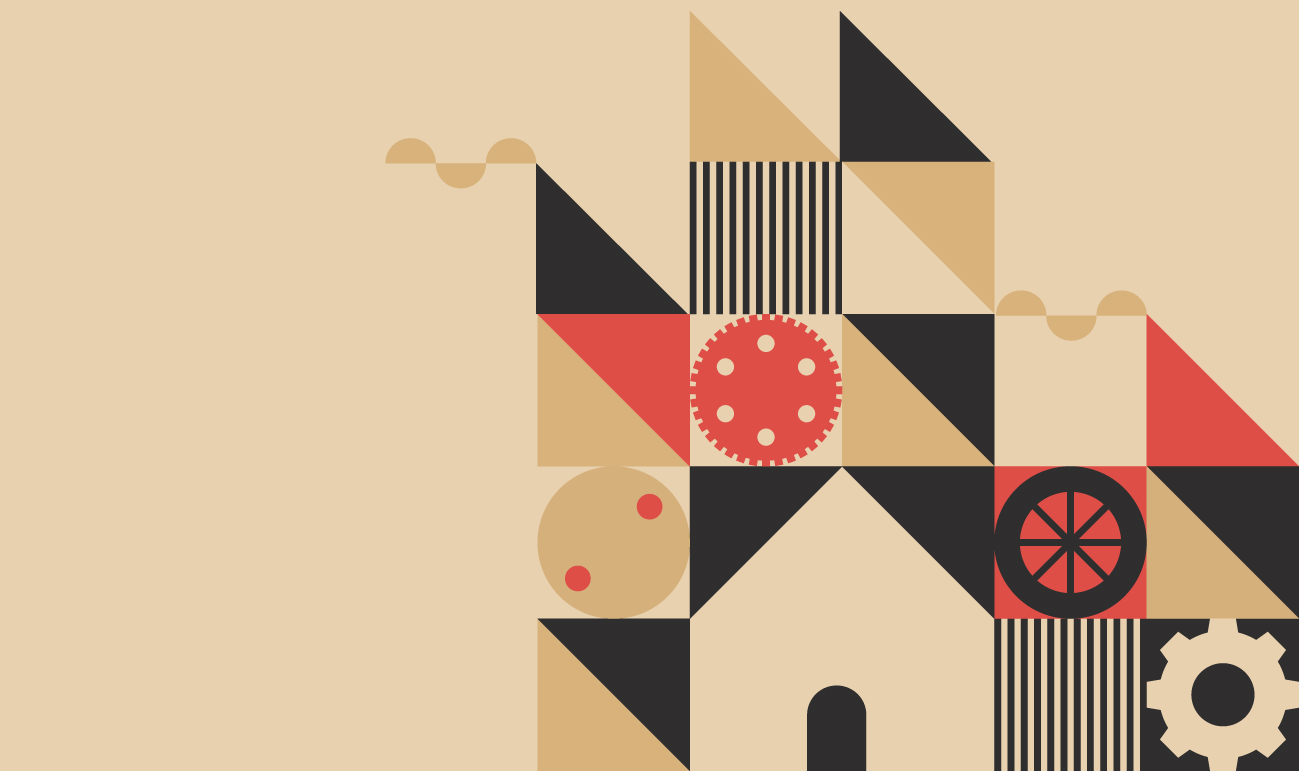 I was commissioned by the directors of Hope Mill Theatre to create a visual identity which could be applied across a range of promotional print items. Their 'What's On' guide is a bi-annual publication so it was essential that the identity could be adapted to give each guide it's own individuality but still remain consistent.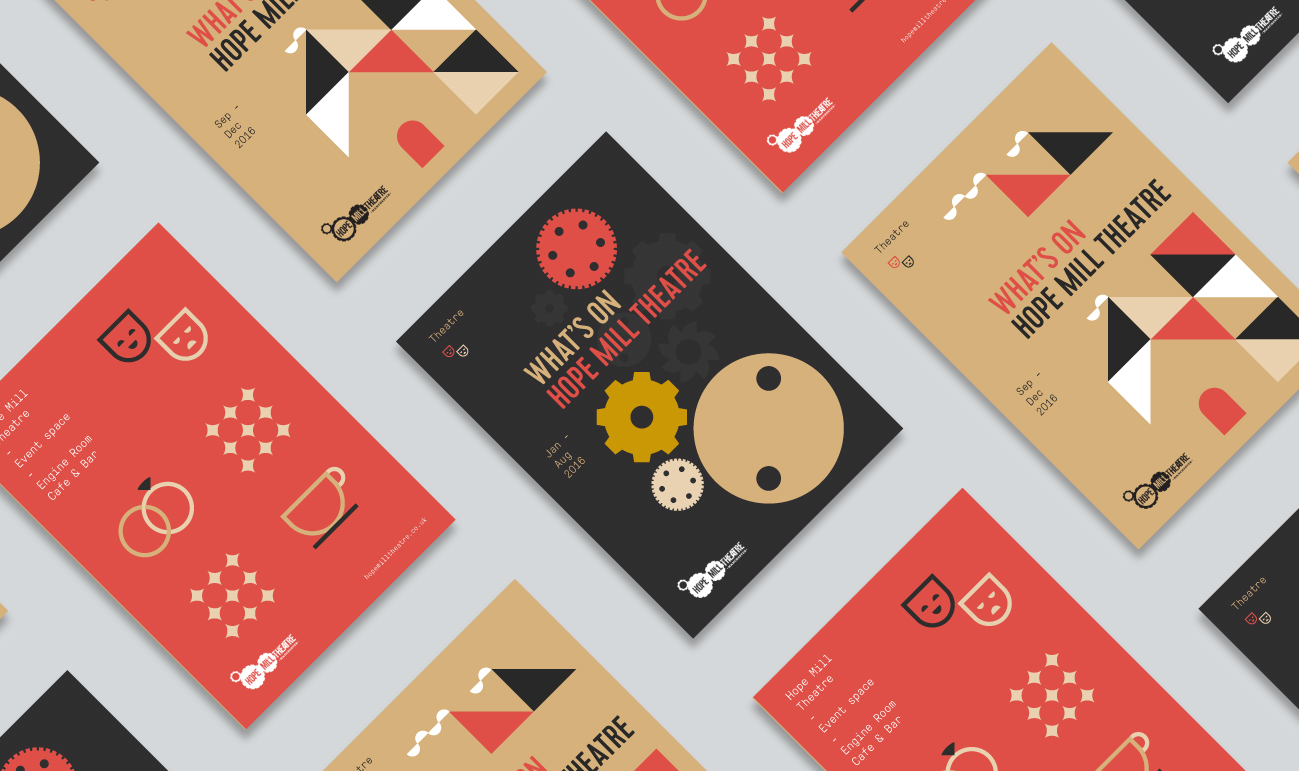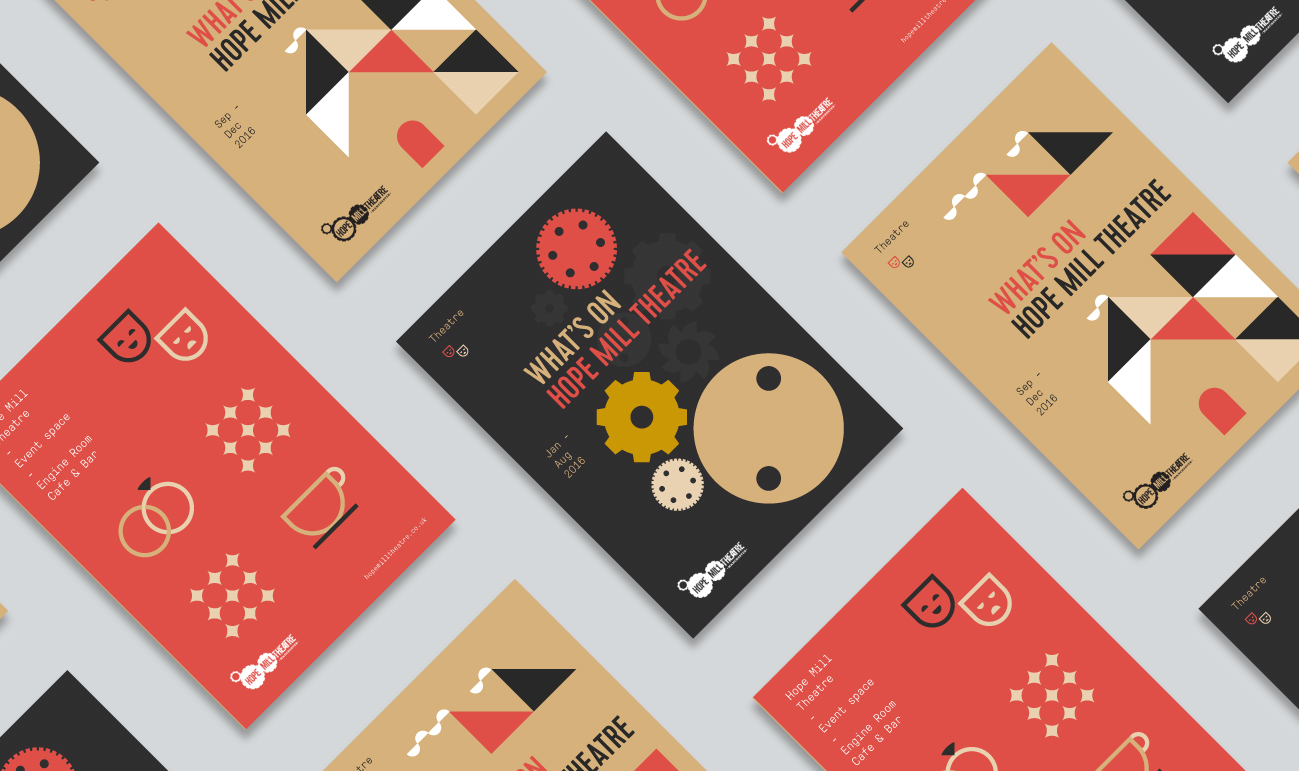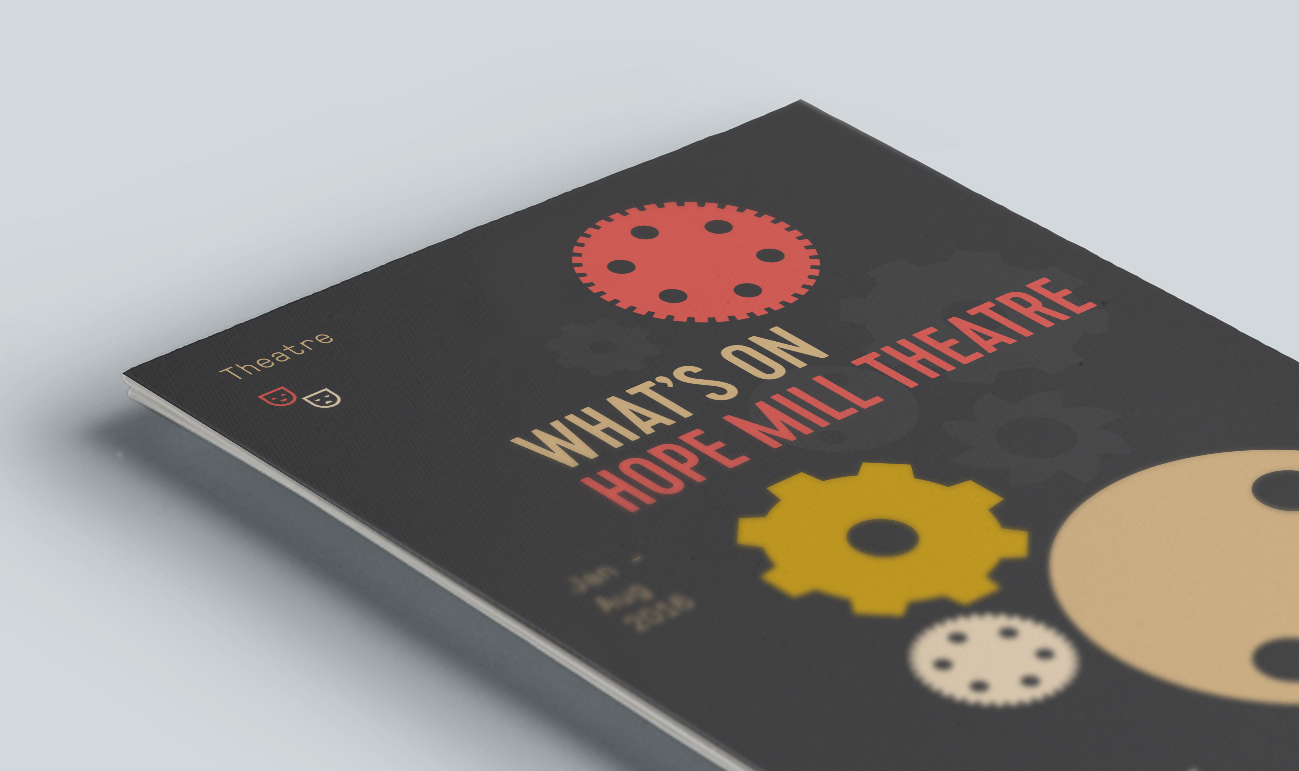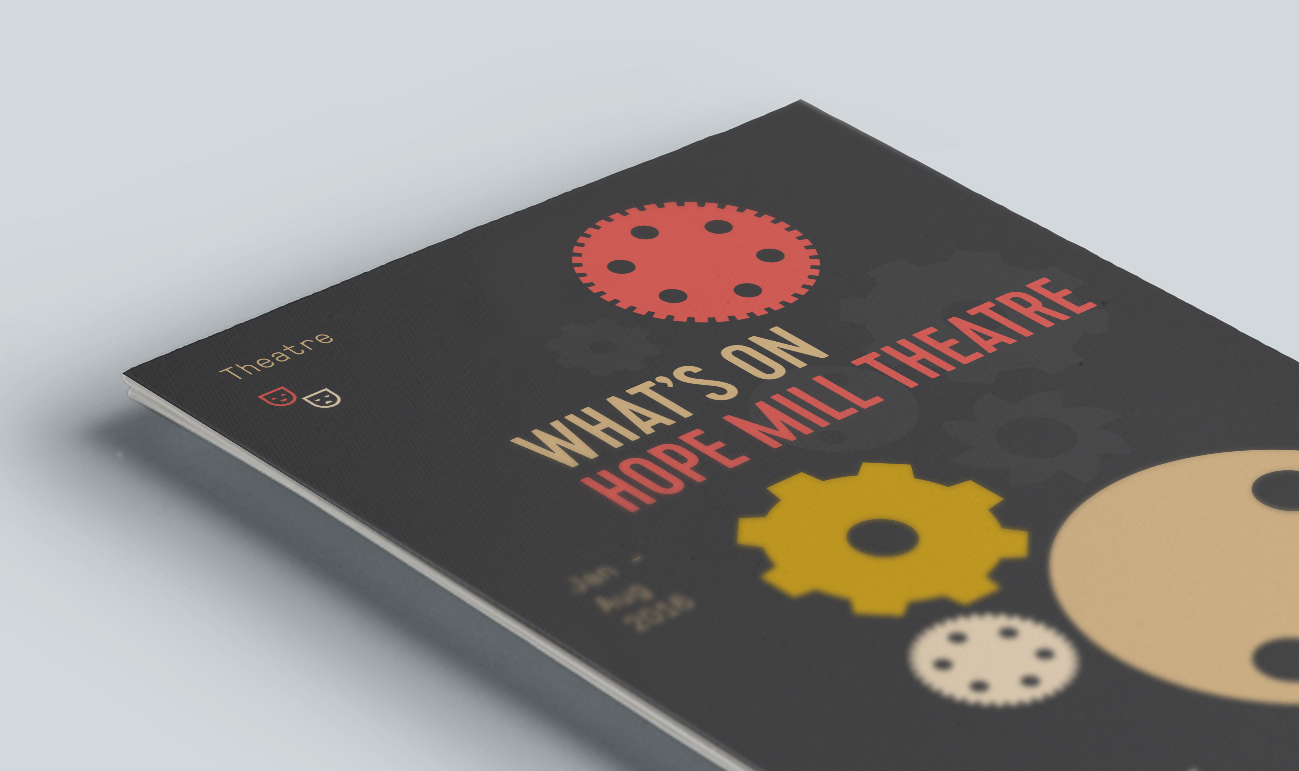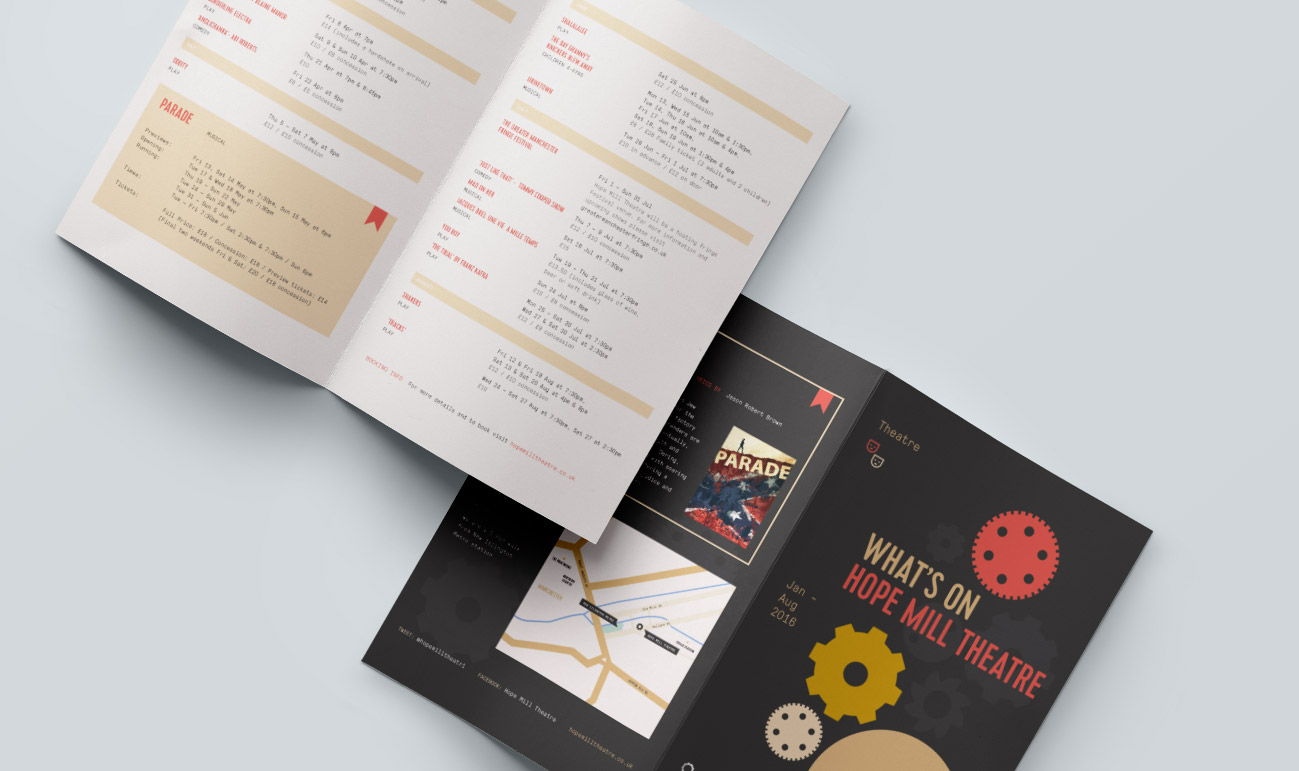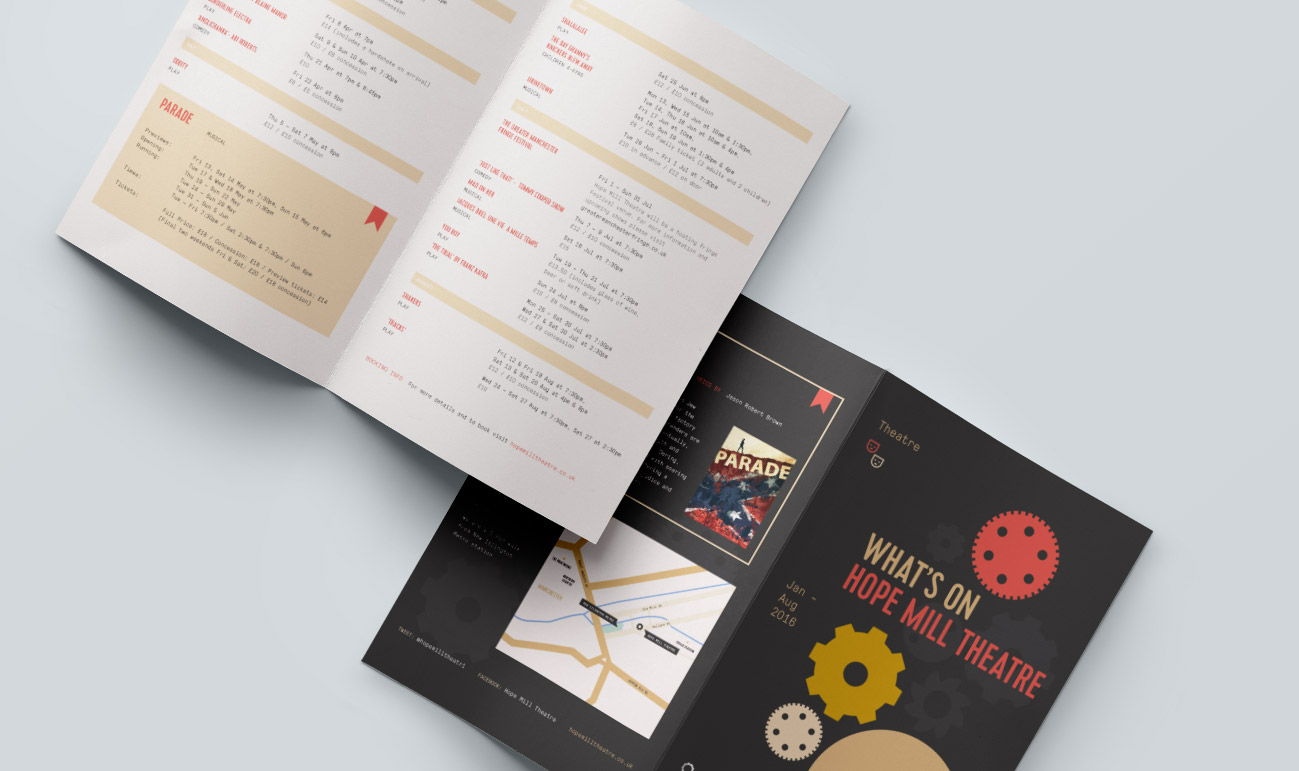 An icon was created for each function of Hope Mill Theatre — theatre, cafe and events — to allows each item of print to be easily identifiable.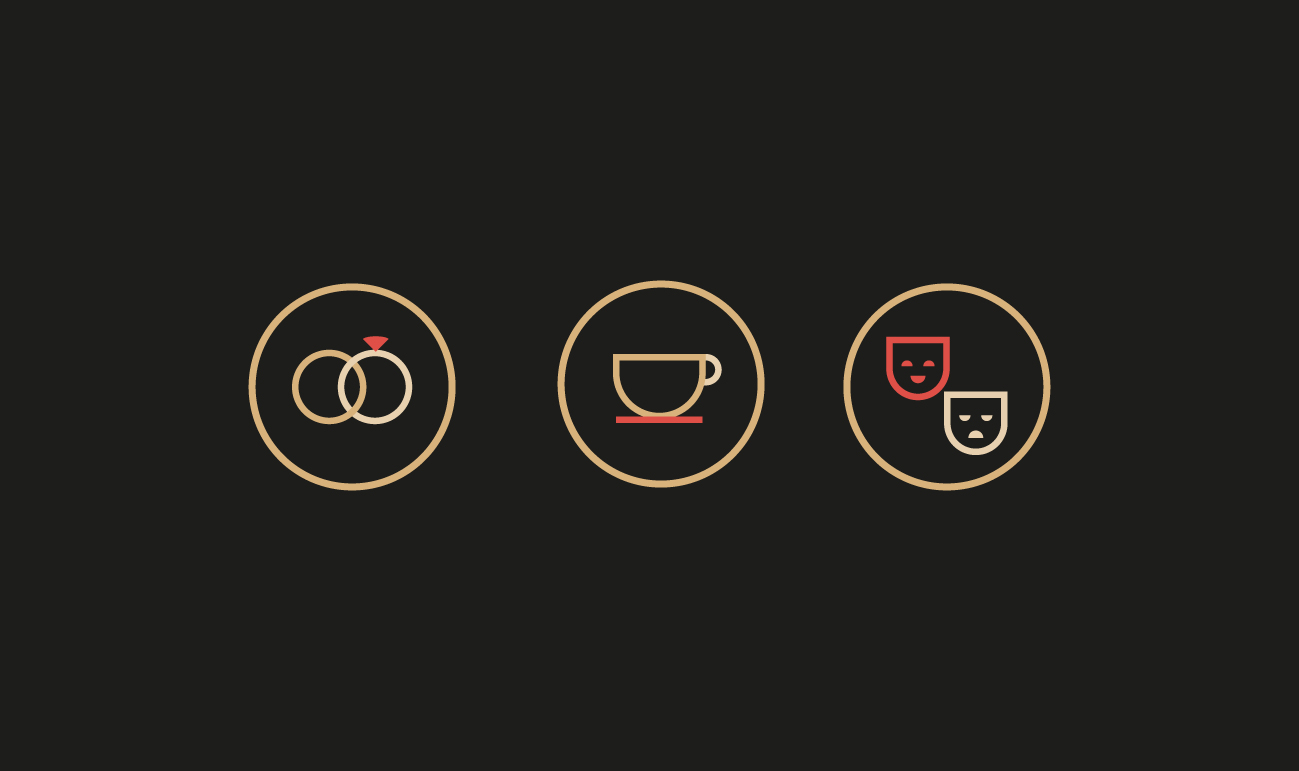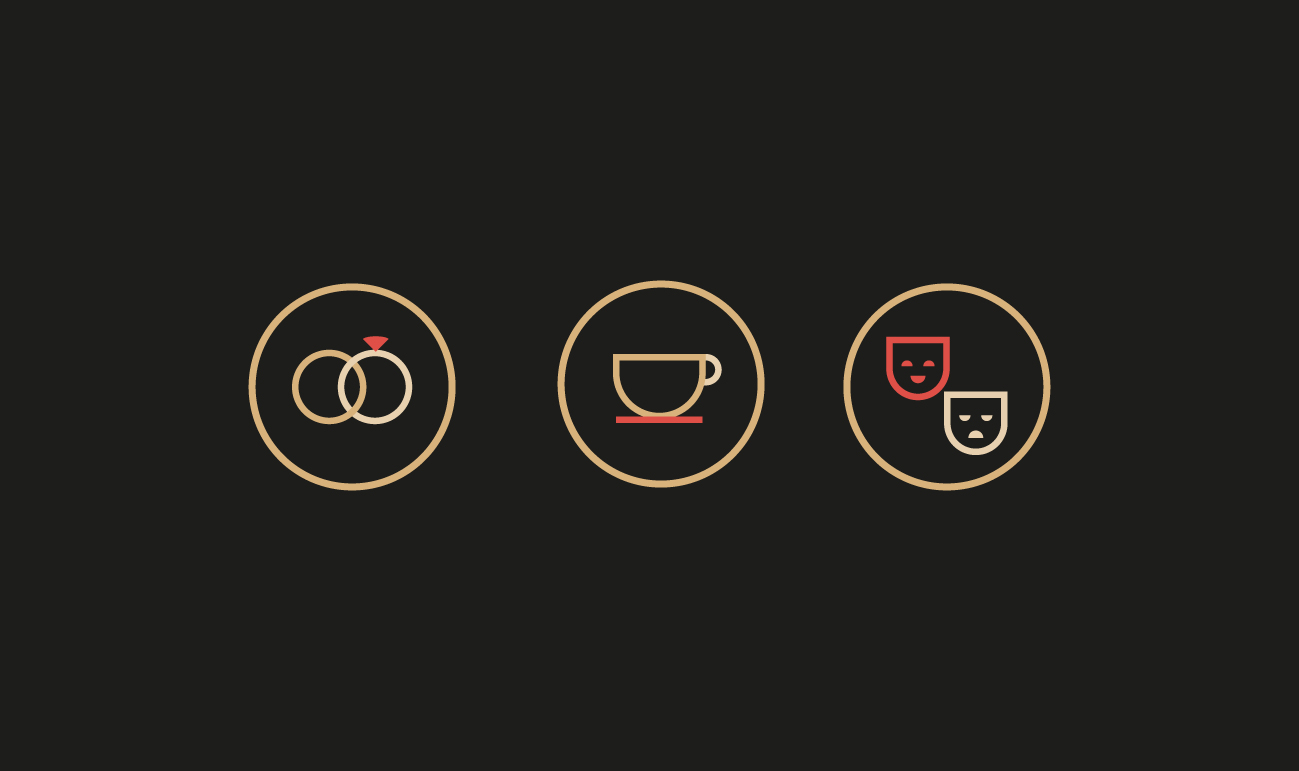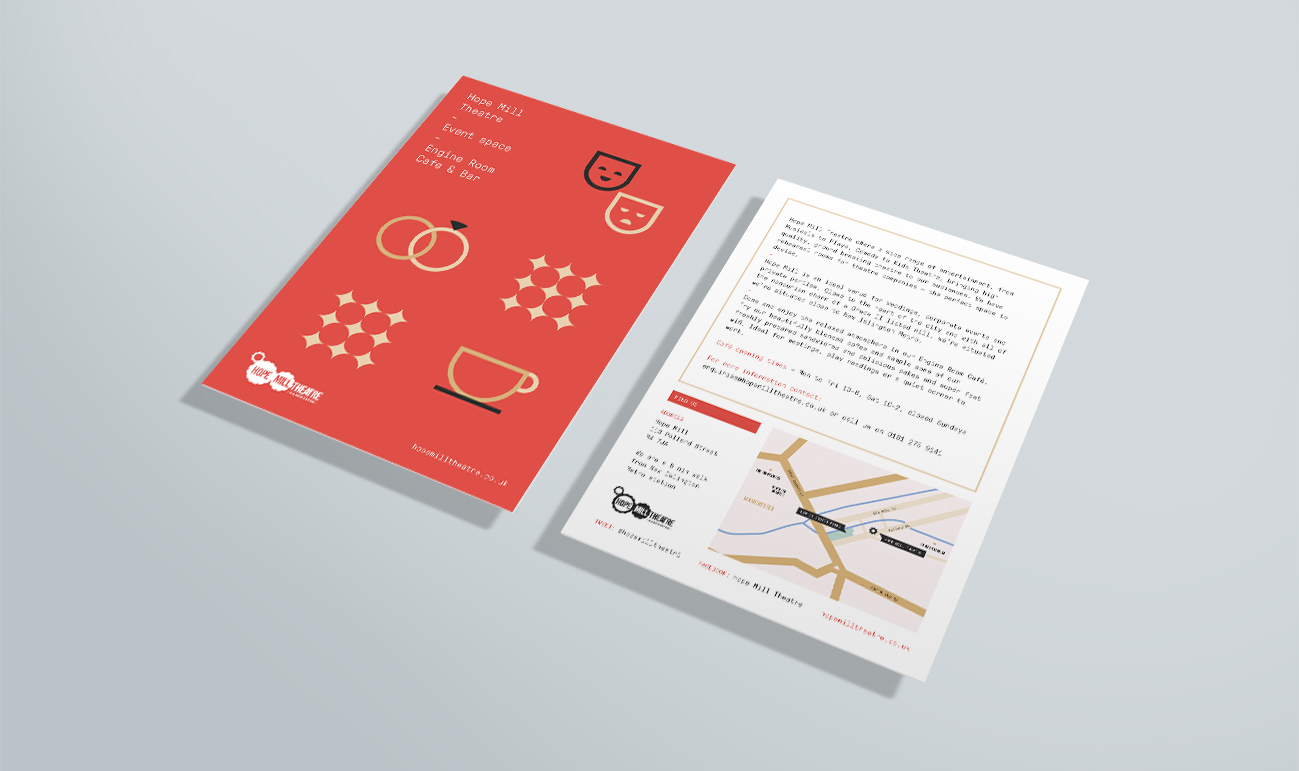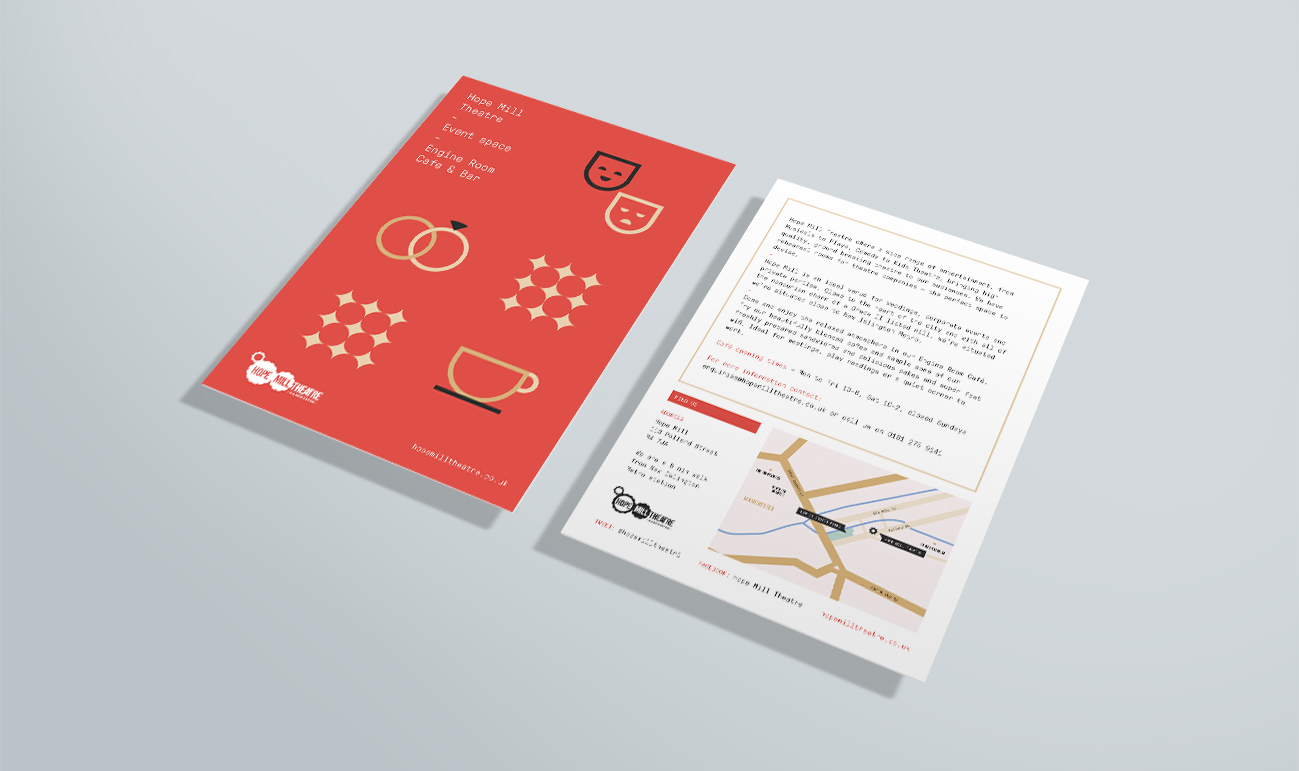 Graphic elements encompassing the mill's industrial heritage are used against a dramatic backdrop of gold, red or black. A punchy, graphic approach was taken to make the theatre stand out in the Manchester's busy music and arts scene.